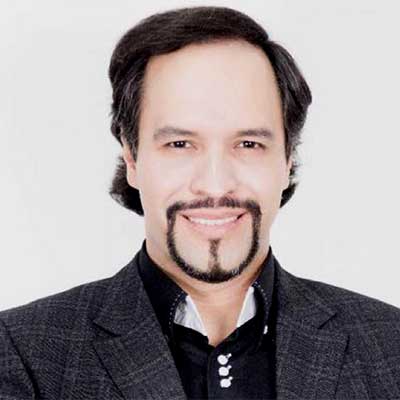 Fernando Guillen
Int'l Coalition of Apostolic Leaders
Is Director of Action Integration Center, located in Belo Horizonte, MG. With a strong call Apostolic and Prophetic, he has excelled not only in Brazil but also abroad, through training, capacity building, preaching and activation so that the saints will be equipped for the work of ministry.
Besides being a Life Coach, editor of CEO Seven Mountains, Apostle Guillen has an MBA in Business Administration. Fernando Guillen is also Doctor of Practical Ministry at Wagner Leadership Institute, Los Angeles, CA, a network of apostolic centers of theological formation, present in 24 nations, which is also the Chancellor of the Institute in Brazil. He is also an Apostle commissioned by the Apostolic Network HIM (Harvest International Ministry), under the supervision of Dr. Ché Ahn and the apostolic delegate in Latin America by Global Spheres, chaired by Dr. Chuck Pierce, based in Corinth, TX. It is the continental facilitator for Latin America of the International Coalition of Apostolic leaders, chaired by Dr. John Kelly.
He is author of the bestseller Jezebel, the Lady of the Ring, and Seven Hills, and resides in Brazil, along with his wife, Deborah.